Bluetooth embedded software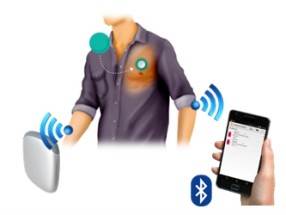 Our client develops and markets miniature patches equipped with physiological sensors able to communicate in Bluetooth Low Energy and via a wired USB link. Médiane Système took care of an evolution of the product and its environment allowing it to use the Bluetooth Low Energy communication to realize the continuous recording of the measurements, to synchronize several devices ... We intervened on the embedded software of the patch (microcontroller Nordic NRF51822, compiler GNU ARM, Eclipse), on the Android software (Android Studio) and the PC version (QT), so on the whole ecosystem.
Technology used: C++, QT, Android, Intent API, Java, Android Studio, Bluetooth LE, Langage C.