The General Management's policy reflects the permanent desire to strengthen the quality of Mediane Système's services in order to satisfy our customers and our employees. In addition, Médiane Système asserts its social responsibility by deploying on a daily basis a concrete environmental approach (ISO 14001 certified process since 2008) and an ISO 26000 approach (Corporate Social Responsibility) initiated in 2014 with the Rhône-Alpes region and involving all collaborators.
The quality and environment policy,
rooted in the culture of our company,
has its MC3 slogan

Continuous improvement and Performance
Innovation and Audacity
Control of our impacts

Satisfaction
Loyalty
Understanding of the need

Control of confidentiality, integrity and availability of sensitive data.
Identification and handling of incidents and threats.
Integration of cybersecurity into our services.
Satisfaction and Loyalty.
Skills development and maintenance.
This policy thus supports, objectifies and factualizes the values, the ethic E = MC3 of our society.
Médiane Système gives itself the means to ensure its policy through continuous actions and numerous periodic checks both for projects and for processes:
Quality Assurance Checks Fixed price projects.
Full coverage of the process audit program every 2 years
Followed by technical assistance missions.
Customer and employee satisfaction surveys.
Management and transfer of technical skills.
Risk management.
Evolutionary quality strategy.
It shows a strong implication and a great motivation of the Médiane Système teams guaranteeing the good understanding and an excellent control of the requirements of our customers.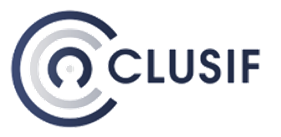 We have also been member of Clusif (French Information Security Club) since 2017. Médiane Système interact with the main players in the digital sector, participate in working groups, be informed of the main developments and best practices of the sector.