Training - Putting the medical standard IEC 62304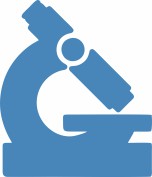 Duration: 2 days
Date: On request
Type: Inter- and Intra-company
Level: Software Quality Assurance Manager, Software Development Engineer...
Course material : French
Location: In our branches, on site or remotely
Customised services (in-house)
An enhanced offering based on our experience feedback and market technology watch
Speakers with engineering backgrounds and proven operational experience
Practice-oriented training
Over 20 years' experience in risk and operational safety training....

This training course will enable you to assimilate the fundamental principles of the IEC 62304 standard, which governs the lifecycle process for software embedded in medical devices.
It will focus on teaching the most appropriate implementation methodologies for certifying medical device software.
Participants / Prerequisites
Knowledge of programming languages and standards relating to the medical sector.
This training course will teach you :
The general principles of IEC 62304
The link with other standards and reference documents in the field (IEC 60601-1, IEC 82304-1, etc.)
Details of the tables of requirements in standard IEC 62304
Details of the actions to be taken and the checks to be carried out for each part of the software lifecycle
How to use Software of Unknown Provenance (SOUP) or COTS in your medical device, while ensuring the system's certifiability
How to integrate automated tools to help throughout the development cycle
Developments in the medical device manufacturing sector
Introduction to Software Quality Assurance
IEC 62304 : General and links with other standards
IEC 62304 : Software safety classes
Software risk management process
Software development process
Software maintenance process
Software configuration management process
Presentation of a software configuration management process
Steps in the configuration management process
Modification and version management
Software problem-solving process
Principle and implementation
Distinction between software maintenance and problem solving
IEC 62304 and use of SOUP or COTS
Links with IEC 60601-1, IEC 61010 and IEC 82304-1
Course material is given to each trainee in pdf format.