CAN BUS Implementation Training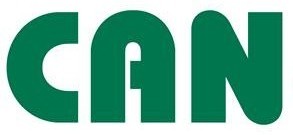 Duration: 2 days
Date: On request
Type: Inter and Intra-company
Level: Project manager, engineers, technicians
Course material: French
Location: In our branches, on site or remotely
Rate per participant in-house: On request
Customised interventions (in-house)
An offer improved according to our feedback and our technological watch of the market
Speakers from engineering backgrounds with proven operational experience
Practice-oriented training
More than 20 years of experience in training related to embedded developments, network architectures, real-time kernels, automation.

This course is both theoretical and practical. It will guide you through a quick understanding and implementation of the CAN (Controller Area Network) fieldbus.
Participants / Prerequisites
Concepts of land networks
Educational objectives of the course
Through this training you will learn :
CAN bus fundamentals
Analogy of the CAN bus and application layers with the OSI model
CAN frame architecture (2.0A and 2.0B)
The means of connection to a CAN bus
Openness to application layers (standardised, proprietary)
Description
CAN 2.0A
2.3.1 Constitution of the frames
Stuffing mechanism
Arbitration mechanism
The errors
Bus speed - Bit Timing
Sleep and start-up mode
CAN 2.0B - The differences
CAN performance
Synthesis exercises
Physical layer and media
CAN components
Philips SJA1000 - Intel 82527 - Freescale MSCAN - Philips 82C150
Application of CAN
Development tools
Application layers
Course material is given to each trainee in pdf format