Blog Médiane Système
Bienvenue dans le blog de Médiane Système
1 minute reading time
(210 words)
Smart City World Congress: let's meet again from 7 to 9 November in Barcelona!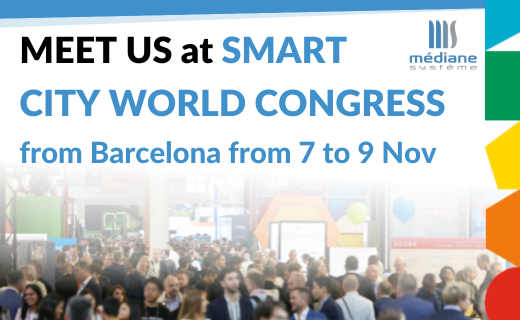 We are delighted to inform you of our participation in the most crucial and impactful global event in the field of urban innovation:
The Smart City Expo World Congress, to be held in Barcelona from 7 to 9 November 2023.

Our location will be at the French Pavilion: GRAN VIA space, Hall 2, Level 0

The Smart City Expo World Congress is an excellent opportunity to discover the latest trends in the urban tech sector, to exchange with experts from all over the world, to create new business opportunities and to expand our skills, services and experiences.

Our team, consisting of Vivien Raynal and Patrick Covella, will be excited to meet you and we would also be delighted to discuss your projects and share our ideas.

Find out more about our innovative services in IoT, 5G, cybersecurity, and more! Download our presentation for detailed and in-depth information on how we can meet your needs. Click here to access a complete source of information on our solutions and expertise.

Feel free to visit us at the show and if you can't make it, contact us now to explore how we can work together and bring promising projects to fruition. We look forward to meeting you and building the future together!